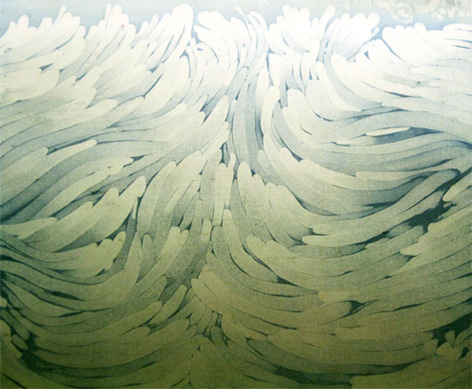 Transcendence, detail from scroll, Rozome by Kiranada Sterling Benjamin
---
—NEWS continued—
Betsy is now KIRANADA—
Betsy was ordained into the Triratna Buddhist Order www.aryaloka.org  during a three-month retreat in Aragon, Spain and has become Kiranadä "she who gives or radiates moonlight".

---

THE STORY OF THE SILK MOTH:
Kiranadā learns first-hand about its life cycle

---

Art From a Year of Silence

---

Moon Ascending

"Radiating Light: The Auspicious Path of Kiranada Sterling Benjamin," Leanne Jewett. Fiber Art Now, Winter 2012. Download as pdf

---

See cover article, by Katherine Aimone
April Issue, Fiber Arts Magazine

and see a review of Visual Meditations, a collaboration with Luanne Rimel, in Surface Design Journal, Winter 2007

---

New Hampshire Chronicles interview with Kiranada: click here to view this magical seven minutes.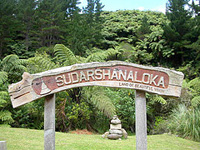 New website for Kiranada's Solitary Retreat in New Zealand

Hear Kiranada tell about the retreat
on Vimeo
on Youtube
---
2015 Workshops & Lectures
for schedule click here
---
2012
Silk Painters International Juried Exhibition, Santa Fe NM
Award: Public's Choice
---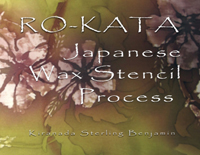 New DVD now available
To order click here
More about the DVD
---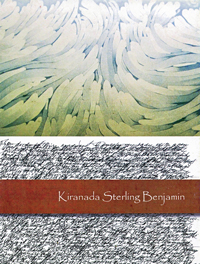 Now available: "Kiranada Sterling Benjamin,"
a retrospective catalogue of Kiranada's work.
To order click here.
To read an article by Kiranada about exhibiting in Bali, click here

---

The World of Rozome just released in CD! More info and purchase